Simplify Network Management With SD-WAN
We'll help you choose a solution that aligns with your organization's specific needs – and gives you flexibility to scale.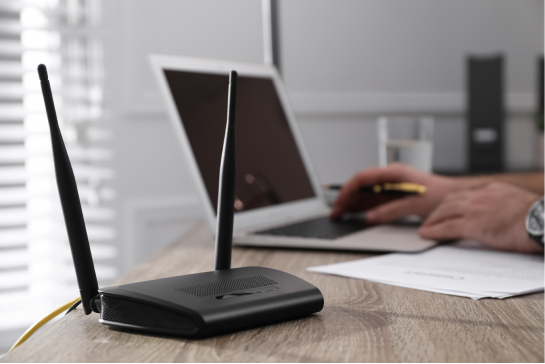 Your Strategic Business Partner

for SD-WAN

No matter how many locations your business has, you need to securely connect users, applications, and data – without sacrificing performance. That's where SD-WAN comes in. We'll help you choose an SD-WAN solution that's compatible with your technology – and simplify the challenges of planning, implementing, and managing it.
Network Complexity: Solved
SD-WAN is a complex technology that can be difficult to understand and deploy. We'll help you avoid these problems:
Poor Performance
SD-WAN relies on multiple WAN links, which can lead to performance issues – especially when you need to transmit large amounts of data or have a high volume of users.
Security Vulnerabilities
SD-WAN introduces a new layer of security complexity to your network. We'll help you choose a solution with the security features that meet your needs.
Lack of Expertise
Many enterprises don't have the in-house expertise to deploy and manage SD-WAN effectively. We'll fill in the gaps and help you make the most of your investment.
Right-Fit

SD-WAN Solutions

We'll make sure we understand your needs – so we can recommend a vendor and solution that solve your real business problems.
Gain Strong Quality of Service
We'll find a solution that offers consistent performance across all network paths, including internet links, MPLS, and 4G/5G.
Smooth Deployment
We'll help you manage organizational change, training, and any resistance that can negatively impact a deployment.
Optimized Application Prioritization
The right provider will help you define and manage application prioritization and traffic routing policies to ensure optimal performance for critical applications.
Effective Monitoring & Analytics
A good provider offers effective monitoring and analytics processes to track network performance, application behavior, and user experience.
No Vendor Lock-in
We'll help you negotiate a contract that meets your requirements and gives you the flexibility you need to make changes.
Working With CrossVergence: Easy as 1-2-3
We've made it simple to make us your partner in technology.
We'll develop a deep understanding of your business problems.
We'll recommend the right-fit solution from a vetted provider.
We'll ensure you get the best contract terms – and enjoy a smooth implementation.
We'll make sure you get the responsive support you deserve.