Mobility & IoT Solutions
We'll help you find a provider to simplify management of your fleet of IoT and mobile devices – no matter the quantity.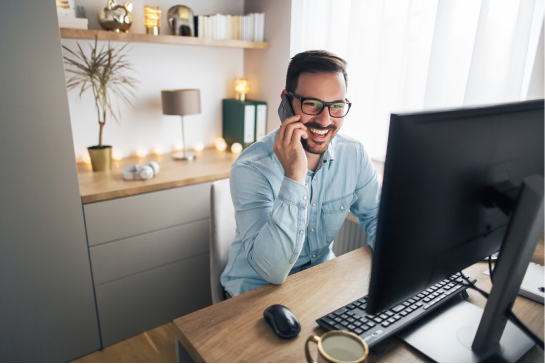 Your Strategic
Mobility & IoT Partner
IoT and mobile device implementation can be a challenge when you're dealing with a large number of users. We'll help you partner with a reputable IoT vendor who can help you successfully navigate security, data management, and integration challenges.
Your Mobility & IoT Problems, Solved
Do these challenges sound familiar? CrossVergence can help.
Security Vulnerabilities
Mobile and IoT security requires many measures, including data encryption and access control, that require expert support.
Data Management & Analytics Challenges
The massive amount of data generated by IoT devices can overwhelm existing data management and analytics infrastructure.
Integration Complexity
Integrating IoT devices with existing enterprise systems (e.g., ERP, CRM, SCM) can be complex and may require custom development and middleware solutions.
The Mobility & IoT Expertise

You've Been Missing

We'll help you develop a clear mobility & IoT strategy, select secure and interoperable devices, and navigate the challenges of IoT implementation.
Maintenance & Support
We'll help you choose a provider that offers remote device management, software updates, troubleshooting, and reliable support.
Scalability
A good provider offers solutions that enable scalability of IoT deployments to accommodate increasing numbers of devices and data flows.
Interoperability
We'll help you choose a provider that ensures interoperability among different devices, protocols, and platforms.
Working With CrossVergence: Easy as 1-2-3
We've made it simple to make us your partner in technology.
We'll develop a deep understanding of your business problems.
We'll recommend the right-fit solution from a vetted provider.
We'll ensure you get the best contract terms – and enjoy a smooth implementation.
We'll make sure you get the responsive support you deserve.