Microsoft Teams Voice
We'll help you future-proof your rapidly evolving Microsoft Teams voice platform – so you can add new features as they become available.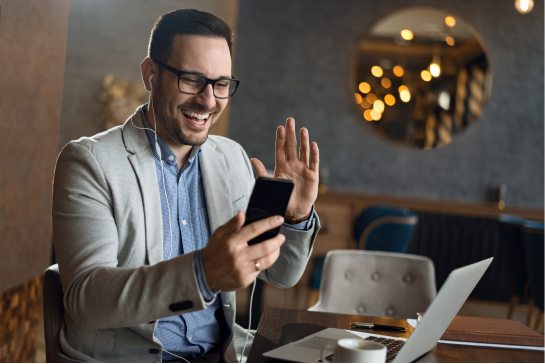 Maximize the Power

of MS Teams

You've made an investment in Microsoft Teams. We'll help you voice-enable your Teams application for maximum productivity and tangible business outcomes.
Use Teams for Voice (Without the Headache)
Turn teams into a true unified communications solution – and avoid these problems.
Compatibility Issues
MS Teams voice is a cloud-based solution. We'll make sure your existing hardware and software are compatible before you make the switch.
Security Problems
We'll help ensure you have the right tools in place to use Teams for voice without creating security vulnerabilities.
Poor Performance
We'll help you implement technology that ensures Teams calls are clear and uninterrupted – with no delays or dropped calls.
Pro Tips:

MS Teams Voice Implementation

We're here to help you optimize your MS Teams voice solution. Here's our advice for a smooth deployment.
Do your research.
Make sure you understand the capabilities and limitations of the Teams voice platform – and how it fits into your existing business technology.
Get buy-in from stakeholders.
Make sure everyone in your organization is on board with the deployment of MS Teams voice.
Plan carefully.
Take the time to plan your deployment carefully, and make sure you have a clear understanding of your needs and requirements.
Pilot the solution.
Before you roll out MS Teams voice to your entire organization, test it out with a small group of users to ensure the platform meets your needs.
Provide training and support.
Make sure your users are properly trained on how to use MS Teams voice and provide them with ongoing support.
Monitor and measure your results.
Monitor your deployment of MS Teams closely and measure your results so you can see the impact on your business.
Working With CrossVergence: Easy as 1-2-3
We've made it simple to make us your partner in technology.
We'll develop a deep understanding of your business problems.
We'll recommend the right-fit solution from a vetted provider.
We'll ensure you get the best contract terms – and enjoy a smooth implementation.
We'll make sure you get the responsive support you deserve.