Technology Lifecycle Services
Telecom expense management (TEM) solutions will help you save money – and simplify management for the lifecycle of your technology.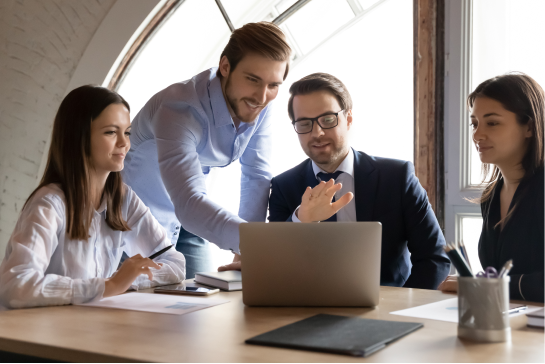 Your Strategic Business Partner

for TEM

A good TEM provider will help you automate the collection, validation, and consolidation of telecom data from various sources. With a comprehensive vendor management strategy in place, you can rest easy knowing you've implemented the right services – and have a centralized means to manage them.
Multiple Vendors? No Problem.
Gathering and integrating data from various telecom invoices, contracts, and usage reports can be complex without help. Avoid these problems:
Multi-Vendor Complexity
A good TEM provider will ensure accurate and timely data collection for simple, effective expense management.
Lack of Policy Enforcement
Defining and enforcing telecom expense policies across different departments and teams can be difficult.
Inaccurate Invoices
Verifying the accuracy of telecom invoices and identifying billing errors or discrepancies can be time-consuming – and prone to error.
TEM Solutions

Are the Answer

We'll help you choose a TEM vendor and lifecycle services that keep your technology expenses under control.
Vendor Management
Service providers all have their own billing structure and terms. A TEM provider will manage contracts, negotiate terms, and ensure compliance with agreed-upon rates.
Effective Policy Enforcement
A good TEM provider will help ensure employees adhere to approved spending limits, usage guidelines, and compliance regulations.
Cost Allocation Software
Cost allocation software streamlines the process of accurately allocating telecom expenses to different cost centers or projects.
Invoice Auditing
The automated invoice auditing capabilities of TEM solutions help identify billing errors and discrepancies, reducing the risk of overpayment.
Working With CrossVergence: Easy as 1-2-3
We've made it simple to make us your partner in technology.
We'll develop a deep understanding of your business problems.
We'll recommend the right-fit solution from a vetted provider.
We'll ensure you get the best contract terms – and enjoy a smooth implementation.
We'll make sure you get the responsive support you deserve.