Reliable, Scalable Business Internet
Get fast, low-latency internet connectivity that fits within your budget – from a vetted provider.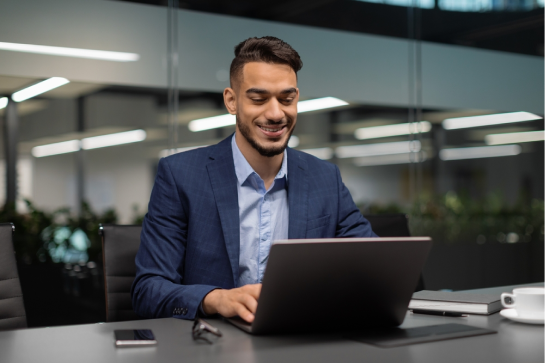 Too Many ISPs

To Choose From?

There's a lot of noise in today's business internet market. How do you know who to trust or what your business actually needs from an internet connectivity solution? It's our job to stay up to speed with business technology and providers – and to make recommendations on the solution that is the best fit for you.
No Time for Downtime?
We're your strategic partner in choosing an internet connectivity solution that produces tangible business outcomes. Say goodbye to:
Downtime
Downtime or slow connectivity can lead to productivity loss and disruption of critical services.
Inconsistent QoS
Inconsistent QoS can affect user experience and operational efficiency and negatively impact critical applications like video conferencing.
Inadequate Security
Not all ISPs offer strong security measures – or are able to address regulatory compliance requirements specific to your industry.
Right-Fit

Internet Solutions

We'll make sure we understand your needs – so we can recommend a vendor and solution that solve your real business problems.
Gain Scalability
The right provider will accommodate your growing bandwidth requirements as your business expands.
Ensure Consistent Coverage
We'll make sure you get reliable, consistent coverage for all your locations, no matter how geographically dispersed.
Rely on Strong SLAs
SLAs should include performance guarantees and downtime compensation that align with your expectations.
Rest Easy With Reliable Support
Timely and effective customer support is essential for troubleshooting and resolving connectivity issues promptly.
Save on Costs
We'll recommend a cost-effective solution that perfectly balances performance and reliability.
Stay Future-Proof
A good ISP can support emerging technologies, such as 5G connectivity, and adapt to your changing business needs.
Working With CrossVergence: Easy as 1-2-3
We've made it simple to make us your partner in technology.
We'll develop a deep understanding of your business problems.
We'll recommend the right-fit solution from a vetted provider.
We'll ensure you get the best contract terms – and enjoy a smooth implementation.
We'll make sure you get the responsive support you deserve.