Keep Up With Emerging Technologies
Rely on us for the specialized skills and knowledge you need to implement and manage emerging technologies.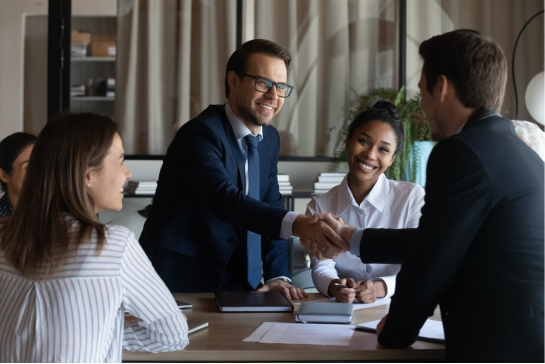 Your Strategic
Business Technology Partner
The novelty of emerging technologies means some potential use cases may not have been thoroughly tested or validated in real-world scenarios. We'll replace your uncertainty with confidence – and help you make informed deployment decisions.
Stay Ahead of the Technology Curve
Avoiding deployment of emerging technologies out of fear of the unknown can put you behind the competition. CrossVergence can help with these challenges:
Lack of Expertise
Finding and retaining qualified experts to implement and manage new technologies can be a challenge.
Uncertain ROI
The potential ROI for emerging technologies can be difficult to predict – making it hard to justify the initial costs of implementation.
Integration Complexity
Integrating emerging technologies with existing systems and processes can be complex, especially when compatibility issues arise.
Emerging Technologies
You Can Trust
We'll help you choose the right vendors for the emerging technologies your business needs.
Secure Solutions
We'll find solutions from vendors that ensure the protection of sensitive information – and compliance with data privacy regulations.
Reliable Vendors
We carefully assess the reliability, longevity, and support capabilities of providers before recommending their solutions.
Stakeholder Buy-In
We'll help you overcome resistance to change and lack of buy-in to ensure successful implementation of your new solutions.
Working With CrossVergence: Easy as 1-2-3
We've made it simple to make us your partner in technology.
We'll develop a deep understanding of your business problems.
We'll recommend the right-fit solution from a vetted provider.
We'll ensure you get the best contract terms – and enjoy a smooth implementation.
We'll make sure you get the responsive support you deserve.