Data Centers You Can Rely On
We're your strategic business partner in choosing a data center that meets your needs for reliability, security, scalability, and redundancy.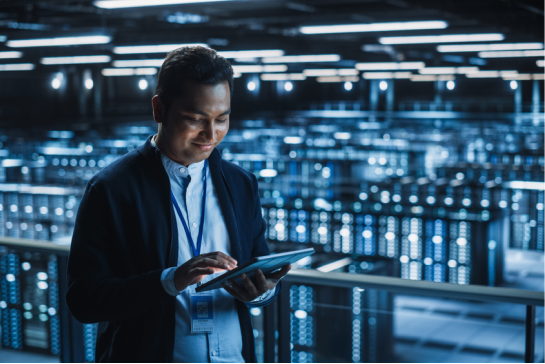 Your Strategic
Data Center Partner
You're an expert at your business, not at running a data center. We'll help you choose a colocation solution from a data center provider that offers all the features you need – at a price you can afford.
Your Mobility & IoT Problems, Solved
Do these challenges sound familiar? CrossVergence can help.
Outages
Avoid catastrophic downtime with a data center that offers redundant power, cooling systems, and network connectivity.
Security Breaches
Data centers need more than strong cybersecurity – prevent all breaches with a provider that offers physical security and access control.
Confusing Contracts
Colocation pricing models, SLAs, and contract terms can be complex, so it's common to overpay for inadequate features.
Right-Fit Data Centers

From Vetted Providers

We'll help you choose a colocation provider and data center that will drive tangible business outcomes.
Geographic Redundancy
Data center location is everything – it impacts latency, accessibility, and disaster recovery planning. We'll strategize on the geographic location that makes sense for your business.
Scalability
Capacity is critical. Enterprises need data centers that can accommodate your current needs – while also offering scalability for future growth.
Cost Savings
We'll help you avoid the hidden costs, unexpected fees, and lengthy commitments that can impact your budget and flexibility.
Working With CrossVergence: Easy as 1-2-3
We've made it simple to make us your partner in technology.
We'll develop a deep understanding of your business problems.
We'll recommend the right-fit solution from a vetted provider.
We'll ensure you get the best contract terms – and enjoy a smooth implementation.
We'll make sure you get the responsive support you deserve.