Cybersecurity Solutions
Protecting your business from constantly evolving cyber threats can be a full-time job. That's where we come in.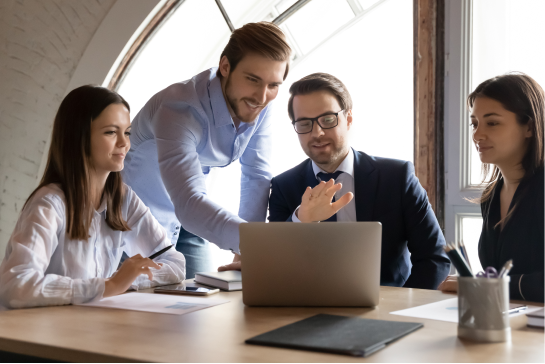 Your Strategic Business Partner

for Cybersecurity

Cyber criminals are becoming increasingly sophisticated, and many businesses are unable to stay protected from today's advanced threats. You can rely on CrossVergence to stay up to speed with the latest security threats – and make recommendations on the solutions that will protect your data and network.
Cybersecurity Threats Keeping You Up at Night?
Even with an in-house IT team, businesses often lack the cybersecurity expertise to stay safe from threats. We'll help you avoid these problems:
Outdated Solutions
Cybersecurity tools become outdated quickly, leaving you vulnerable to emerging and sophisticated attacks.
BYOD Concerns
Employees using personal devices or adopting unauthorized tools can create security blind spots.
False Positives (and Negatives)
Overly sensitive monitoring tools may generate a high volume of false positives, causing alert fatigue and diverting resources from real threats. Conversely, false negatives result in missed attacks.
The Cybersecurity Expertise

You've Been Missing

We'll help you choose a cybersecurity vendor that will keep your business protected in an evolving threat landscape.
Simplified Management
Integrating multiple cybersecurity tools from different vendors can result in compatibility issues and complex configurations. We'll help you find a single source for all the solutions you need.
Employee Training
Security training is essential. We'll help you choose a provider who offers the guidance your team needs to effectively implement advanced cybersecurity measures.
Continuous Updates
For businesses with limited resources, keeping up with evolving threats – and updating your tools accordingly – can feel impossible. A good provider will ensure your solutions stay up-to-date.
Working With CrossVergence: Easy as 1-2-3
We've made it simple to make us your partner in technology.
We'll develop a deep understanding of your business problems.
We'll recommend the right-fit solution from a vetted provider.
We'll ensure you get the best contract terms – and enjoy a smooth implementation.
We'll make sure you get the responsive support you deserve.