Better Technology for Texas Businesses
Grow revenue, reduce costs, and improve efficiency with a Texas-based strategic business technology partner who understands your challenges.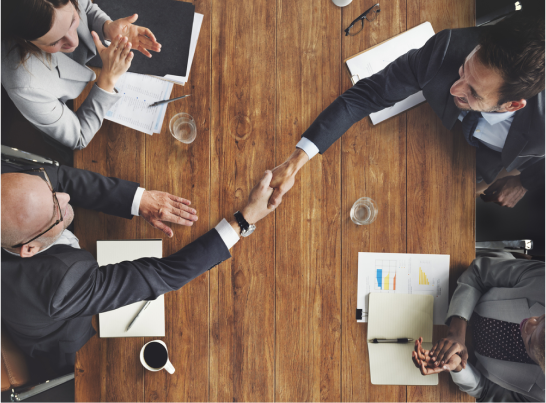 We Know
Texas Telecom & IT
Austin is home to the CrossVergence team – we raise our families here and we're invested in our community and our state.
Some of the local organizations we're involved in include:
Texas Bankers Association
Austin Technology Council
University of Texas at Austin's Academy for All
Texas school sponsorships
It's our goal to contribute positively to Texas' technology ecosystem, and we do that by helping our clients make smart investments in their telecom and IT solutions.
Right-Fit Solutions

Solve Texas Business Problems
Looking to grow your revenue, reduce costs, & improve efficiency? Here's how we can help.
Cloud Communications
UCaaS
Get the latest UCaaS technology at a predictable cost – supported by a trusted partner and advocate.
Cloud Communications
Contact Center
Deliver superior customer experiences with a feature-rich, customizable contact center solution.
Cloud Communications
Microsoft Teams
We'll help you future-proof your rapidly evolving Microsoft Teams platform – so you can add new features as they become available.
Connectivity
Internet
Maintaining a reliable, fast internet connection is non-negotiable. We'll help you find a high-performance, cost-effective solution.
Connectivity
SD-WAN
We'll simplify the challenges of planning, implementing, and managing an SD-WAN solution that's compatible with your technology.
Connectivity
Cybersecurity
Get the advanced cybersecurity solutions you need to keep your business protected – and close your internal security skills gap.
Other Services
Lifecycle Services
Leave vendor contract negotiations and management to us – so you can focus on your business.
Other Services
Mobility & IoT
We'll help you develop a clear IoT strategy, select secure and interoperable devices, and navigate the challenges of IoT implementation.
Other Services
Data Center
Select a data center that accommodates your current needs – and gives you scalability for future growth.
Other Services
Emerging Technologies
We'll help you develop a plan to effectively integrate emerging technologies into your existing ecosystem.
Working With CrossVergence: Easy as 1-2-3
We've made it simple to make us your partner in technology.
We'll develop a deep understanding of your business problems.
We'll recommend the right-fit solution from a vetted provider.
We'll ensure you get the best contract terms – and enjoy a smooth implementation.
We'll make sure you get the responsive support you deserve.