Nationwide Business Technology Solutions
Grow revenue, reduce costs, and improve efficiency with a strategic business technology partner that solves real problems.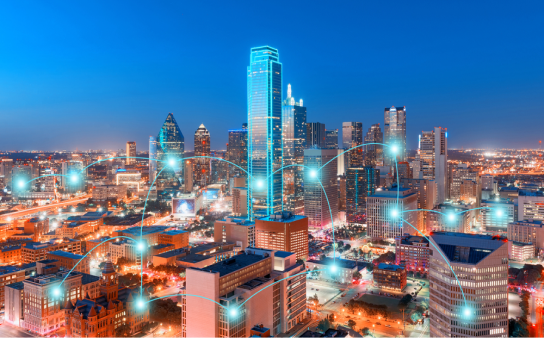 Texas Based.
Nationwide Reach.
Our Texas base serves as a gateway – not a boundary – to a world of providers and solutions. CrossVergence is your nationwide strategic business technology partner, and our reach extends across the nation and beyond. We'll connect your business with top-notch service providers, period.
Right-Fit Solutions

That Solve Real Business Problems
Looking to grow your revenue, reduce costs, & improve efficiency? Here's how we can help.
Cloud Communications
UCaaS
Get the latest UCaaS technology at a predictable cost – supported by a trusted partner and advocate.
Cloud Communications
Contact Center
Deliver superior customer experiences with a feature-rich, customizable contact center solution.
Cloud Communications
Microsoft Teams
We'll help you future-proof your rapidly evolving Microsoft Teams platform – so you can add new features as they become available.
Connectivity
Internet
Maintaining a reliable, fast internet connection is non-negotiable. We'll help you find a high-performance, cost-effective solution.
Connectivity
SD-WAN
We'll simplify the challenges of planning, implementing, and managing an SD-WAN solution that's compatible with your technology.
Connectivity
Cybersecurity
Get the advanced cybersecurity solutions you need to keep your business protected – and close your internal security skills gap.
Other Services
Lifecycle Services
Leave vendor contract negotiations and management to us – so you can focus on your business.
Other Services
Mobility & IoT
We'll help you develop a clear IoT strategy, select secure and interoperable devices, and navigate the challenges of IoT implementation.
Other Services
Data Center
Select a data center that accommodates your current needs – and gives you scalability for future growth.
Other Services
Emerging Technologies
We'll help you develop a plan to effectively integrate emerging technologies into your existing ecosystem.
Working With CrossVergence: Easy as 1-2-3
We've made it simple to make us your partner in technology.
We'll develop a deep understanding of your business problems.
We'll recommend the right-fit solution from a vetted provider.
We'll ensure you get the best contract terms – and enjoy a smooth implementation.
We'll make sure you get the responsive support you deserve.