CrossVergence is a professional services organization specializing in assisting in the procurement, deployment, and management of technology services for multi-location and growing businesses. Today, many companies lack experience in analyzing technology services, negotiating contracts, and managing the service and support from technology providers. Instead, they opt to use CrossVergence to augment existing IT resources and accelerate institutional learning so the organization can focus on their core expertise. With our advisory and agency services we are experts in providing:
Technology & Design Consulting
Service Provider Sourcing
Contract Negotiations
Implementation Oversight & Support
Invoice & Usage Management
Lifecycle Transitions
Lance Akins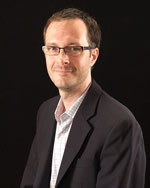 I'm a father and self-admitted process and data analysis freak. I believe there is always an answer to every problem. My kids remind me daily to look for answers in places no one else has looked. I enjoy the sense of accomplishment that comes from being part of a team where we fix problems for our clients every single day.
---
Rob Butler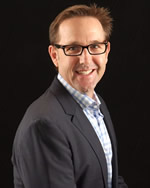 I'm a down-to-earth person who is fanatical about helping people. I believe in people over process. I enjoy pushing the limits both mentally and physically in an effort to discover something new about myself. Adrenaline is my friend! I love a good team and I believe anything is possible when we work collaboratively and ignore our artificial boundaries.
Phone: 512-628-9550
Mailing Address:
P O Box 91624
Austin, TX, 78709
Our Corporate Values
Sincerity & authenticity in who we are and the work we do
Delighting ourselves and others through our service
Impressing simply and consistently
Building trust through transparency
Providing open-minded and progress perspective
Maintaining a flexible inclusive approach to solving the challenges and opportunities before us.
Continuing education for all!
We genuinely enjoy collaborating with our partners, our customers, and our suppliers to deliver the right customized solutions for your business. Let us share our knowledge, our relationships, and our passion in helping your business today.
Our Personal Values
We value living in Austin; this is where we intend to raise our families. Austin is home. We have both worked in the telecom and information technology (IT) space for the better part of 2 decades and knew we wanted to create something here locally that would leverage what we have learned over the years.
We are conscious about our contribution to the ecosystem that is telecom and IT, and to the local community we both appreciate and enjoy so much.
How CrossVergence Came To Be
When CrossVergence was born, our founding partners were at a decision point many in corporate America find themselves, asking: What do I value?
After a bit of soul searching, both partners came up with remarkably similar lists of values and CrossVergence emerged to become what it is today – a personal value driven IT service provider consulting, management, and professional services organization.